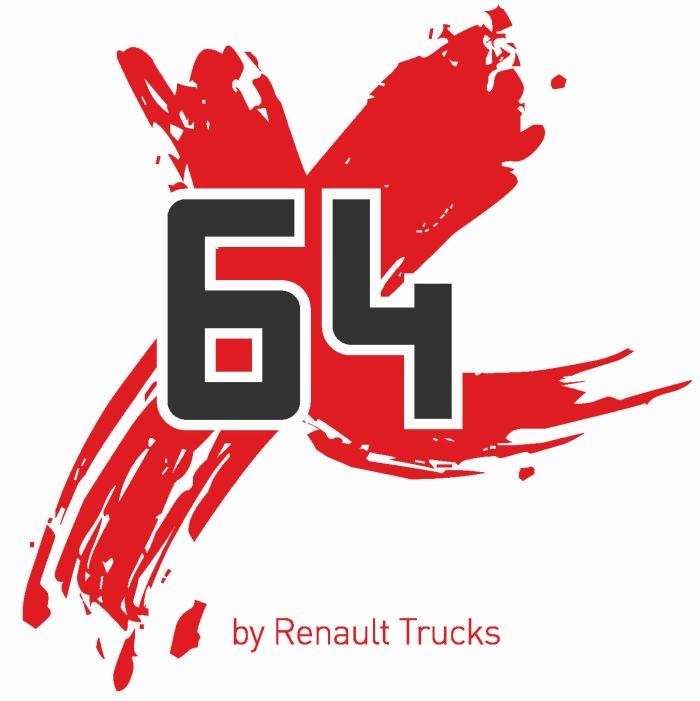 THE SOLUTION ADAPTED TO DEMANDING APPLICATIONS
When you choose a Renault Trucks T X-64, you get much more than a used truck ! You benefit from a certified and long-lasting high-performance solution, specifically adapted to your environment. Choosing the T X-64 means peace of mind and high productivity in the most demanding of situations. Used Trucks by Renault Trucks is committed to offer you the best experience due to a demanding process from vehicle selection to handover.
RANGE T X-64
1.    

6X4 DRIVELINE COMBINATION

2.    

EURO 3 CERTIFIED

3.    

COMPLETE NEW REINFORCED 6X4 CHASSIS

4.    

NEW FRONT (8T) AND REAR AXLES (26T)

5.    

REAR AXLES WITH SINGLE / DUAL REDUCTION

6.    

OFF-ROAD MODE

7.    

DIFFERENTIAL LOCK

8.    

REINFORCED AIR (DOUBLE AIR FILTER) AND DIESEL FILTRATION

9.    

INCREASE GROUND CLEARANCE

10.  

UPDATED VEHICLE SOFTWARE AND MANUFACTURER'S DOCUMENTATION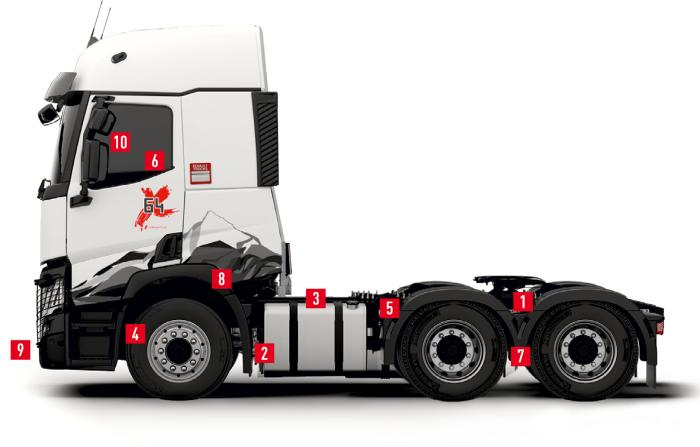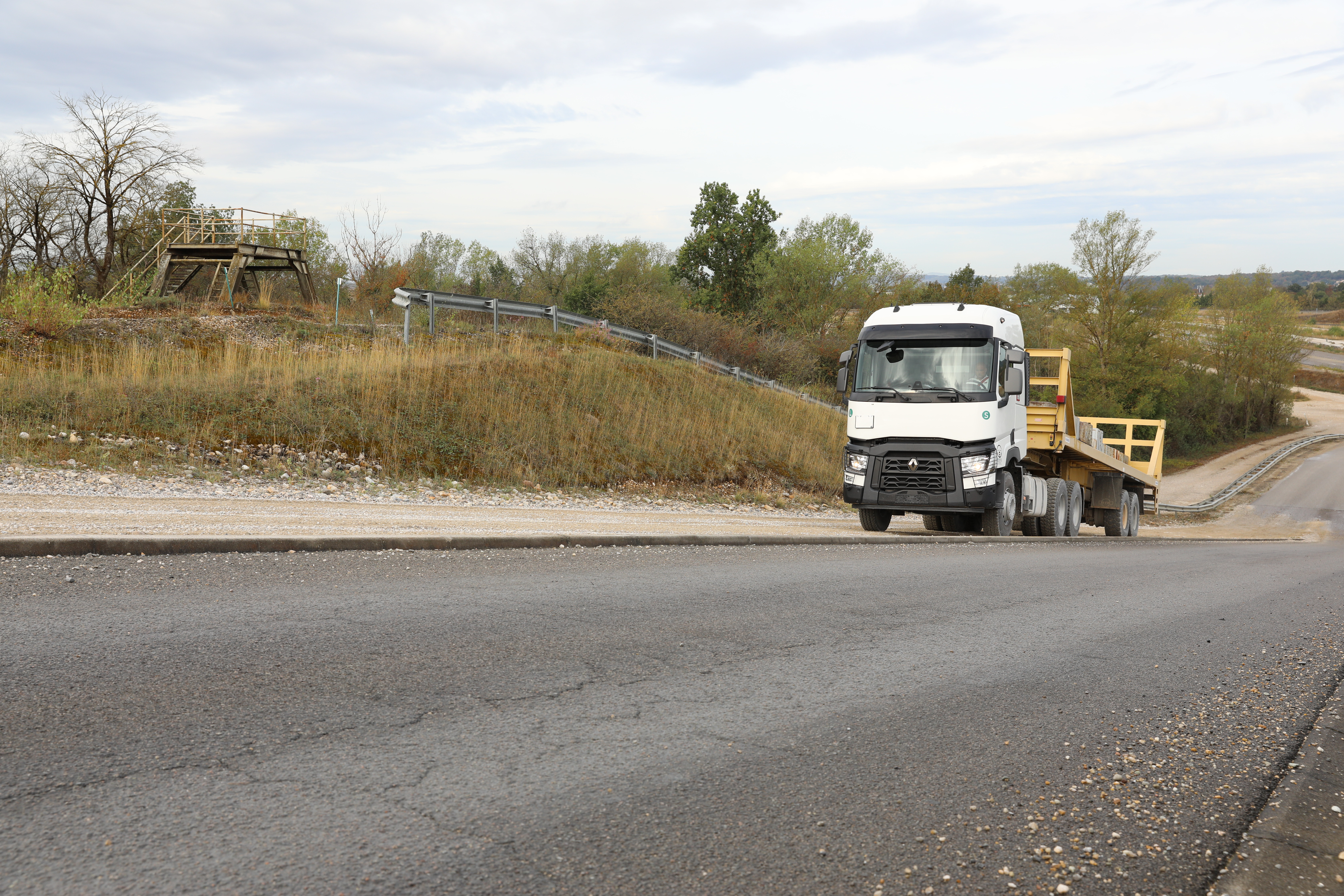 REINFORCED 6X4 NEW CHASSIS
Renault Trucks T X-64 is equipped with a brand new 6x4 chassis with frame thickness of 300mm, allowing 8 tons on front axle and 26 tons on rear axles. With the robotized gearbox Optidriver with Off-road mode and its manual accelerator, the driver keeps control of his vehicle and can deal with any difficult situation. With these specifications, your vehicle fits your business needs for a maximum efficiency and availability.
50% REMANUFACTURED IN FRANCE
Renault Trucks T X-64 has a certified OEM origin and is remanufactured in our factory in France with strict OEM standards and with no compromise on quality, same as a New Truck. More than 50% of the vehicle is composed of genuine new parts like the frames, the suspensions, the tyres or the Euro 3 post-treatment, for a  long term robustness.
UP TO 18 MONTHS WARRANTY
This vehicle has a Euro 3 solution, certified by a third party to comply with the highest CO2 emission standards applicable locally. The engine is fully adapted to its new environment and its performances (power & torque) are secured. For long term peace of mind, Renault Trucks T X-64 includes a 18th months driveline warranty, recognized in any official  Renault Trucks dealer or service point.